CAPERS ELEMENTARY LEAGUE STARTS THIS WEEK
---
---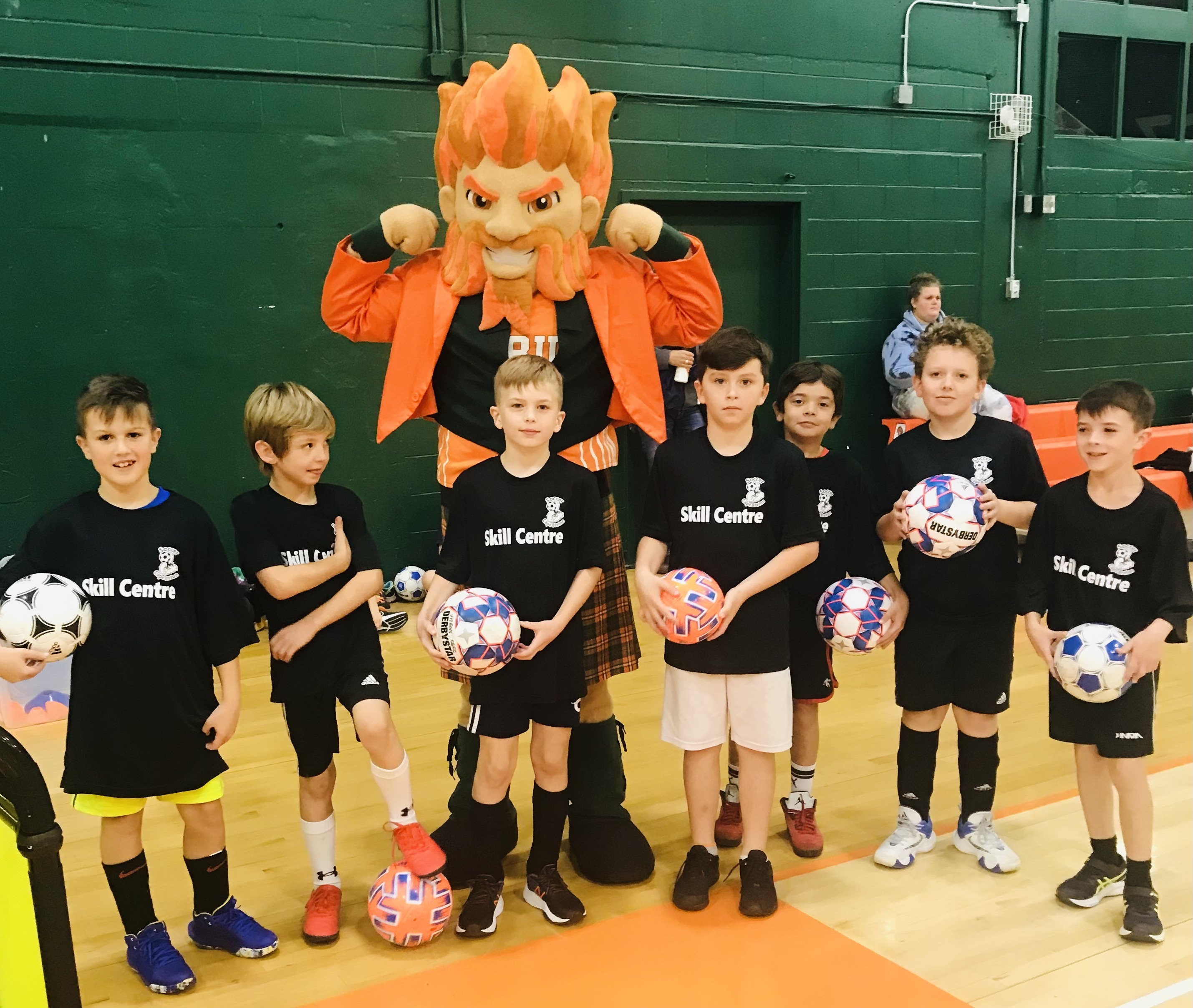 ---
Welcome to the Capers Elementary League
Where: CBU Ness Timmons Turf
When: School day afternoons 330-530
Format: 7 a side, two 25 minute halves
Grade Level Mixed grade 3-5
Starting September 18
WE are thrilled to announce a collaboration between the CBVRCE, Cape Breton University and Soccer Cape Breton that will see the launch of the exciting new Capers Elementary League for Fall 2023, building on the success of the reintroduction of elementary soccer last season.
The 7 v 7 competition will be open to all elementary schools who can enter co-ed squads. The games will be based at CBU's Ness Timmons Field with the league launching on Wednesday September 20.
The games will be refereed by players from CBU's successful Men's Program as the squad take some time off from hunting their seventh successive AUS title.
CEL co-ordinator Steve Ranni said: "It is a fantastic partnership that will benefit the students who participate. They will get to meet and learn from some of the best soccer players and coaches in the country."
Capers Head Coach Deano Morley is thrilled to see the initiative build in a more structured fashion after the kids enjoyed some inaugural competition at this level last year.
He said: "We'd also like to offer the schools some coaching assistance from our players.
"It's not only a great way for the players to learn more about inspiring the next generation but it is also an excellent way to give back to the community."
With middle school and High School teams already participating in leagues, the Capers Elementary League fills an important development gap with elementary students and will help to introduce some new students to the game while allowing others to continue to learn and develop.
Soccer Cape Breton's Regional Director of Development Iain King said: "I am delighted to throw our support behind what is a great idea.
"I will definitely be out to watch the matches and encourage any players who wish to do so to continue with their soccer development at our SCB Skill Centre sessions which will begin again in October now that we have our Dome back.
"Both Steve and Deano have the good of the game at heart on the island and we had a terrific meeting discussing how we can work together on this initiative.
"I will be there to assist in any way possible to encourage the next generation of young players to both enjoy playing for their school and think of how they can then develop further with locals clubs and SCB."
If your school is interested in entering teams you can fill out this google form as soon as possible https://forms.gle/EmYBAPtq4pQs89aa7
If you have any questions you can contact Capers Elementary League (CEL) Organiser Steve Ranni on sranni@gnspes.ca.