SOCCER CAPE BRETON SEEK MINIS COORDINATOR
---
---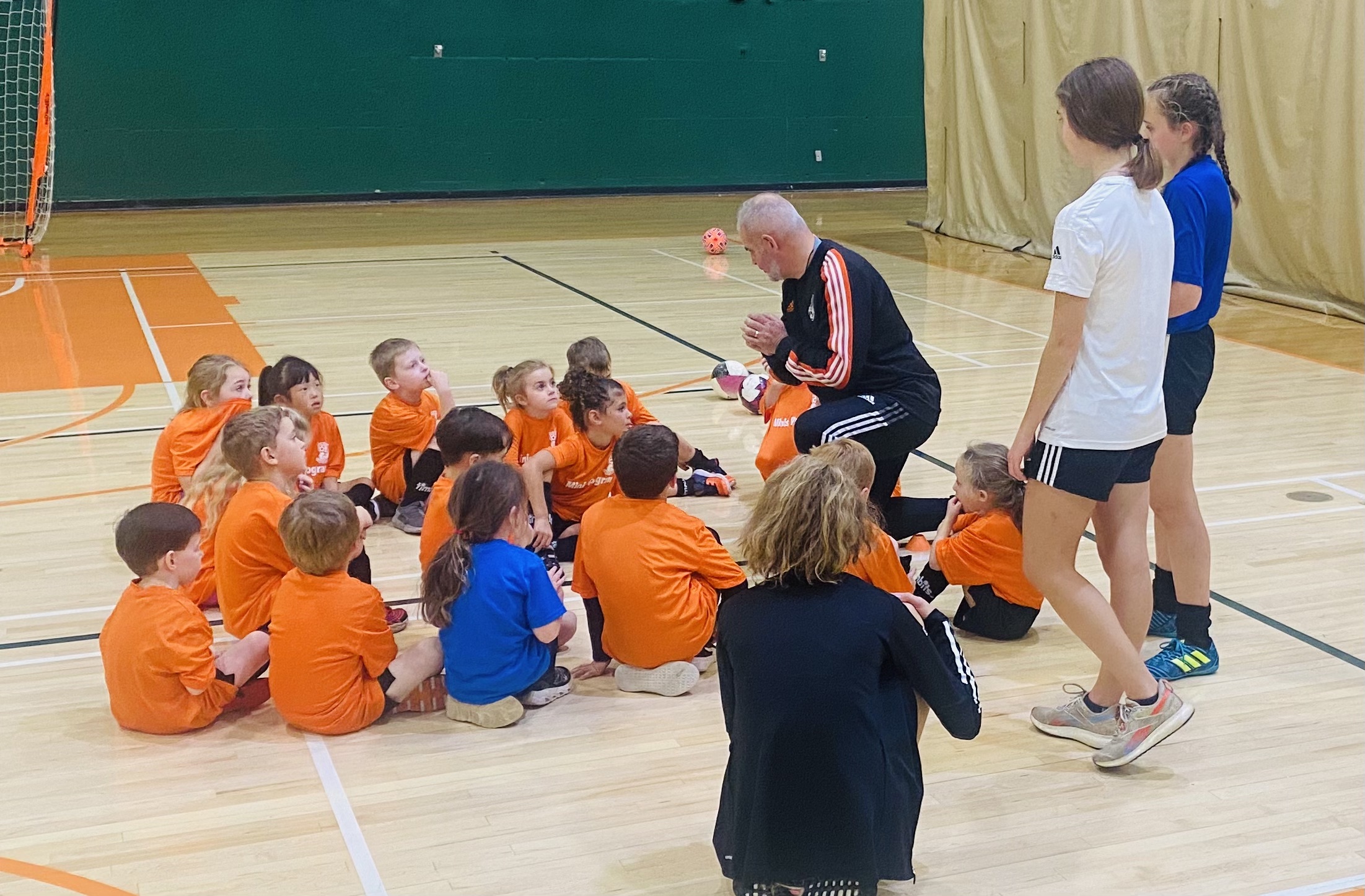 ---
SOCCER CAPE BRETON MINIS COORDINATOR FALL/WINTER 2023/24
SOCCER CAPE BRETON is seeking a dedicated individual to take up the part-time role of Minis Coordinator to oversee the U5/6 and U7/8 Girls and Boys Minis program which will run on Saturdays from October 14, 2023 until March 23, 2024.
WHO? Our successful candidate would preferably have previous coaching experience and the leadership qualities to manage our Future Coaches to help deliver the Saturday morning programs. They will also be a good communicator both in person and online to manage relationships with players, coaches, parents and other Soccer Cape Breton staff members.
WHAT? The role will involve three hours of on-field work per week to set up and deliver the two sessions. The successful applicant will also be allotted another seven paid hours for session planning, staffing allocations, parental communication and any other work associated with other SCB programs as guided by the Regional Director of Soccer Development.
WHY? This paid role is a way to enjoy giving back to the soccer community and to enhance your experience in leading and coordinating a sports program.
WHERE? Our sessions will take place in The Dome at Cape Breton University. This is an indoor artificial turf facility, suitable soccer cleats/shoes should be worn and training apparel will be provided by SCB.
WHEN? Skill Centre will be one structured training session per week on the schedule that is displayed below.
SATURDAYS October 14, 2023 - March 23, 2024 CBU Dome

TIME

PROGRAM

COACHES

EXCEPTIONS

9am-10am

U5, U6 Minis

AUS Championship October 28, National Championship November 11, December 23, 30 (Holiday Break)

10am-11am

U7,U8 Minis
HOW? Skill Centre has a 20-session curriculum designed by Iain King, Soccer Cape Breton Regional Director of Soccer Development. Iain is a holder of a UEFA A Licence, Canada Soccer Youth and Children's Licences and is a trained National Coaching Certification Program (NCCP) Learning Facilitator. He has crafted the SCB learning modules to ensure they are age and stage appropriate for each program offered.
THE CANADA SOCCER LONG TERM PLAYER DEVELOPMENT PATHWAY
https://www.canadasoccer.com/wp-content/uploads/resources/Pathway/EN/CanadaSoccerPathway_LTPDCommunityGuide_EN.pdf
NEXT STEPS
Please send an application by email to Iain King on technicaldirector@soccercapebreton.com including an up to date resume if you have one. This role is for 10 hours per week part-time and the closing date for applications is Friday September 29.
SOCCER CAPE BRETON #ITTAKESANISLAND