CBFC PONDERS U18AA BOYS SQUAD ALONGSIDE U17AAA SET-UP
---
---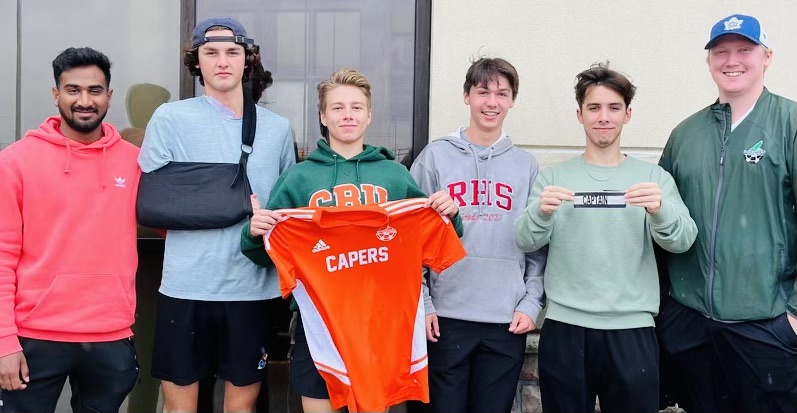 ---
CAPE BRETON FC is looking into the option of fielding a U18AA Boys squad in the Nova Scotia Soccer League (NSSL) next summer - alongside the club's new Tier One U17AAA Boys side.
A free to play Open Session will be held for interested players born in 2008, 2007 or 2006 at the CBU Dome on Saturday November 17 from 3-4pm. Registration details are below in this article.
Soccer Cape Breton's Regional Director of Development Iain King explained: "We made the decision for 2024 to field a Tier One team at U17AAA Boys level again and this obviously impacts on the 2006 born Grade 12 players who age out of that level.
"We feel we can definitely field both U17AAA and U18AA Girls teams next summer but with the boys we have only seven of our gifted players from last year's Provincial silver medal winners who could play U18AA again.
"We have had some feedback, however, that we could have some players at the right level of play and dedication to form a travel squad and we'd love to do so if the demand is there.
"Anyone interested should register for the Open Session and if players/parents have any questions don't hesitate to reach out on email technicaldirector@soccercapebreton.com.
"The strength of this group was shown by the fact that we produced two Varsity AUS players from it in Jacek Marmulak (CBU) and Andrew Dalzlell (Mount Alison).
"We'd love to give other players this sort of platform, we just need to gauge if we have the depth of talent to do so given our commitment to the U17AAA bracket."
CAPE BRETON FC - U18AA BOYS OPEN SESSION FALL/WINTER 2023/24
COST: Free to register (1 session)
REGISTRATION OPENS: Friday November 3, 2023
REGISTRATION CLOSES: Friday, November 17, 2023
HERE IS THE LINK TO REGISTER:
http://CapeBretonFC.rampregistrations.com
When you arrive on the registration page you MUST choose "Camp and Clinic Registration" in order to register for these open sessions.
CAPE BRETON FC is delighted to offer players the chance to attend our U18AA Boys program Open Session.
WHO? This session is OPEN REGISTRATION for players born 2008, 2007 and 2006 who are interested in trying to secure a slot on our proposed U18AA Boys Academy Nova Scotia Soccer League squad for Season 2023/24.
WHAT? The players will work with the established Academy squad to assess where they stand in their technical development journey. Successful players will be offered a slot on the NSSL squad, all players will be given written feedback if requested after their Open Session process.
WHY? This is an invite only Academy program dedicated to moulding players to compete with the best in the province in Tier Two soccer in the Nova Scotia Soccer League (NSSL) and we are seeking to test the viability of having a squad at this level.
WHERE? Our session will take place in The Dome at Cape Breton University. This is an indoor artificial turf facility and suitable soccer cleats/shoes should be worn.
WHEN? The U18AA Boys Open Session is as follows:
ACADEMY OPEN SESSIONS TO DETERMINE FINAL CBFC ROSTERS FOR SEASON 2023/24

Saturday November 18

TIME

PROGRAM

COACHES

NOTES

3pm-4pm

U18AA Boys
THE CANADA SOCCER LONG TERM PLAYER DEVELOPMENT PATHWAY
https://www.canadasoccer.com/wp-content/uploads/resources/Pathway/EN/CanadaSoccerPathway_LTPDCommunityGuide_EN.pdf
SOCCER CAPE BRETON #ITTAKESANISLAND
* OUR picture shows last season's U18AA Boys coaches and leadership group (left to right) Head Coach Kuvy Moodley, Ryan Wadden, Jacek Marmulak, Andrew Dalzell, Noe Chiasson and Assistant Coach Alasdair Dunbar.