Our Policies - QSP
---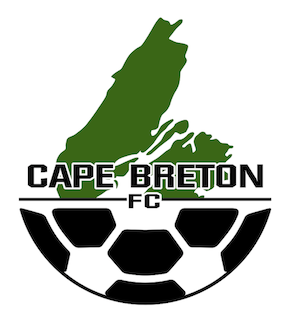 CAPE BRETON FC - EVERYONE IS WELCOME
CAPE BRETON FC is committed to creating an environment that is accessible, inclusive and welcoming to everyone regardless of gender identity or societal background. When registering for CBFC programs you have the option to tell us how you wish to be identified and
we are continuing to educate our coaches on sensitivity in this key area.
Our education efforts will increase in 2023 and we are also working hard on another pivotal area on the island, ensuring financial hardship is not a barrier to kids playing. We are extremely active in both Kidsport and Jumpstart to help our families and have created a FREE Regional Training Centre program which means gifted children from all over the island can come in and play with their peers at no cost.
It is part of our vision for the future of the club that we continue to both educate and innovate to improve programs and conquer the unique challenges we face in our area.
CAPE BRETON FC - A COACHING CULTURE OF INCLUSION
CAPE BRETON FC is committed to ensuring that our coaches are culturally sensitive to the environment around them on the island - and that we draw our technical leaders from every strand of our community.
In 2023 we feel this is demonstrated by the appointment of our Regional Director of Soccer Development Iain King to the coaching staff for Team Mi'kmaw Nova Scotia for the North American Indigenous Games (NAIG) in Halifax this summer.
Through our Future Coach Initiative we have also been able to tap on the resources of Cape Breton University's international students and educate and integrate them into our club and our coaching community.
This has seen students like Indian coach Shahul Shaju, who works with our U12s Boys, earn his Learn to Train qualification with CBFC while studying for his degree in Sport, Physical Activity and Leadership at CBU.
We are seeking to further build our links with our indigenous communities throughout 2023 and are also working with Sport Nova Scotia to enhance our programs for players with disabilities.
Click on the title below for more information on:
CBFC's Equity, Diversity and Inclusion Resources
Universal Code of Conduct to Prevent and Address Maltreatment in Sport
CBFC's Child Protect Code of Conduct
CBFC's Child Abuse Reporting Policy
CBFC's Serious Incident Reporting Form
Coaching Association of Canada - Responsible Coaching Movement
For more information on Safe Sport, please click here
Canada Soccer Guide to Diversity and Inclusion
The above policies and information also applies to SCB programs, competitions, and events.